Omnibus
Street photography selection.
Dec. 2018
All details here
---
A photograph by SoI in Belles de Murs, Opus Délit Ed. (Fr)
A photo taken in London was chosen (with a range of illustrations taken by other photographers) by French publishers Opus Délit.The photograph is part of the book " Belles de Murs ", centered on the image of women presented by street artists, female or male... (Mural artist : Julian Kimmings)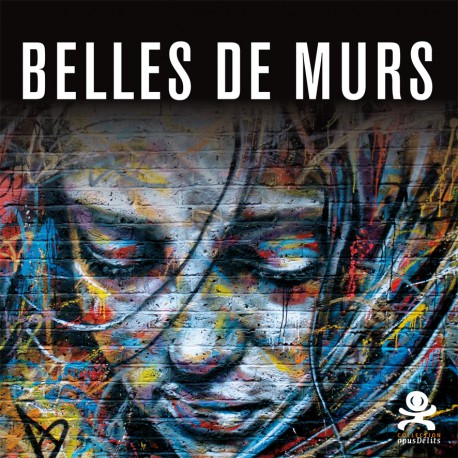 Opus Délits : the essential of street art Barely larger than CD's, the square booklets of Opus Délits are easy to read as a collection of comics. Except that here, these are small works of reference about great artists of street art, French for most of them, from Jef Aerosol to C215 or Miss Tic, Isaac Cordal, Ernest Pignon Ernest, Jerôme Mesnager and many great ones. Each volume presents an artist (deeply in his or her mind…) and his or her work with a great deal of photos. The lay outs are very pleasant to read or flip through over and over again. I got copies of Jef Aérosol, Miss Tic and C215's, artists that I've been following for a long time and who are part of our everyday urban environment. The texts here are interviews, comments, or both, Miss Tic filled pages with a flow of beautiful poetry… Each book fits the spirit of the artist who is the subject. The collection is written in French (at least for Jef Aersol and Miss Tic, C215 in both Frencj-h and English) but, I would say, that does not matter as the chosen iconography is representative of the artist and is enough by itself to be on international shelves. The collection Opus Délits gathers booklets as a mini encyclopedia, accessible and dynamic for all, 'connoisseurs' of urban art and above all fans of this art stream.
To purchase the collection visit http://www.opusdelits.com/
And do not forget, as mentioned in the attached legal notice in small print in most volumes:
« (…) The destruction, degradation or deterioration of private properties and goods might be punished and so on. (…) ». ;)

---
"Iconic" Joy Division by Kevin Cummins, BBC documentary, translated in French par SoI
Photographs of Joy Division by Kevin Cummins are iconic.
A 20 minutes BBC documentary (2010) directed by Sally Williams & Peter Davis highlights this essential photographic and musical heritage.
The documentary was translated and subtitled in French for Belgian Musikdoc Fest (Documenting music through films) with the courtesy of Kevin Cummins.



BBC Documentary
UK 2010
Directed by : Sally Williams & Peter Davis
On screen :
Kevin Cummins
Paul Morley
Bernard Sumner
Stephen Morris
Johnny Marr
David Peace
Nathalie Curtis
Stuart Maconie




---